LARGER THAN LIFE SOUND
Acton II may be compact, but its sound is nothing short of large. It delivers a well balanced, powerful audio experience, yet can fit in the tiniest of
spaces.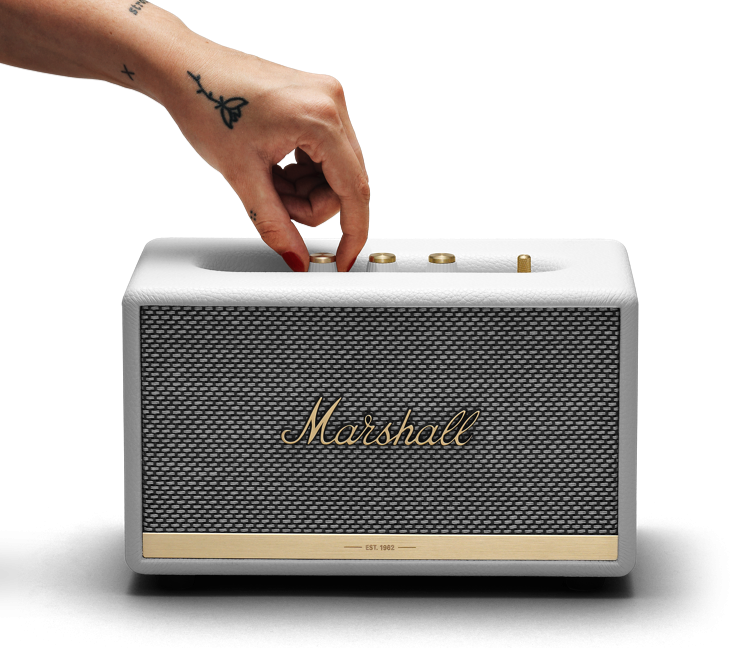 WIRELESSLY CONNECT
Bluetooth 5.0 provides a superior wireless sound at a range of up to 30 feet while maintaining connectivity. Use your Bluetooth enabled smartphone, tablet or computer to stream music directly to your speaker with no wires required.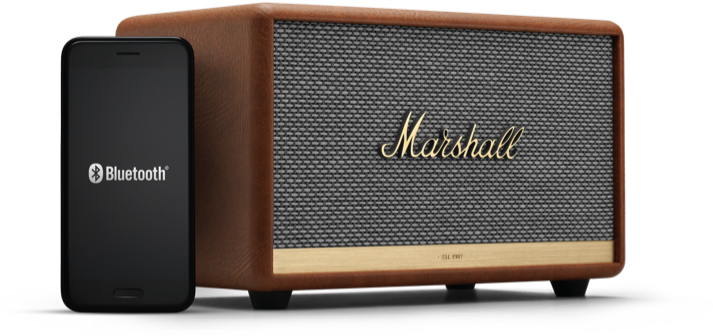 ICONIC MARSHALL DESIGN
This speaker combines contemporary technology with iconic Marshall design to deliver hard-hitting sound while retaining a classic look. You'll want to proudly display this speaker in any room.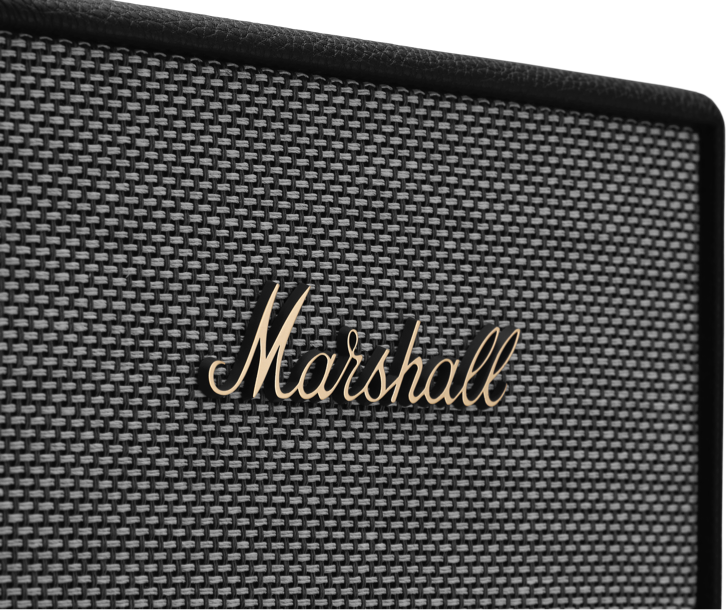 MULTI-HOST FUNCTIONALITY
This speaker features multi-host functionality so you can easily connect and switch between two Bluetooth devices. Now you and a friend can take turns playing what you want to hear.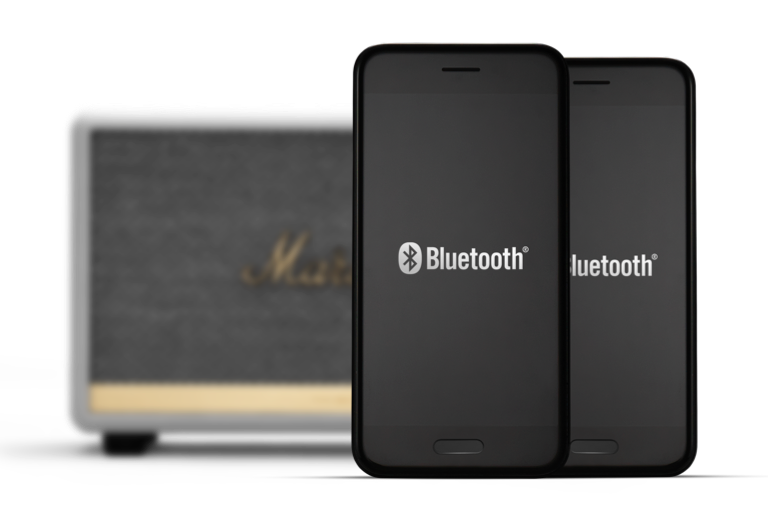 MARSHALL BLUETOOTH APP
In addition to the analogue control knobs, you can use the Marshall Bluetooth app to customise your listening experience or control the music you're listening to.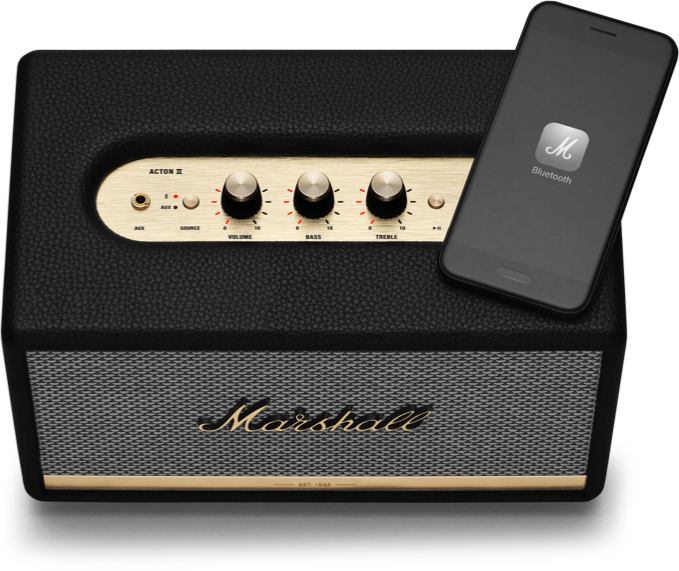 MEET THE BAND
Immerse yourself in music with a Marshall Bluetooth speaker that is guaranteed to make any room come alive. Whether you want to bring the classic look and sound of Marshall to your home or experience big-stage sound in a small space, we've built the perfect speaker for you.